BETA version well received
We have had some very positive feedback regarding the Beta version of Pure Salmon eLearning materials on hatchery practice.
"I think the style, structure, general look and navigability is really great. I can see that when we have a complete set of visuals, we will have a great online learning resource at the heart of the Pure Salmon Academy. I was concerned that we might have too much text on some slides, but the links and structure manage to break this up, I do not feel there is any problem in this unit". - Martyn Haines of Pisces Learning.
Non-food HACCP training for FMP
We are pleased to be supporting Flexible Medical Packaging Limited with the development and implementation of HACCP to support the management of risk within their manufacturing processes. FMP is one of the leading manufacturers of medical devices and healthcare products.
Day one of our non-food HACCP training programme was delivered to the newly formed HACCP team at FMP. The team are now applying their new HACCP skills in advance of the second day of the programme to be held early in 2022.
Bespoke Trainer Training for TCM
At the beginning of November, we delivered a bespoke trainer training course for production managers and supervisors at Trans-continental Marketing (TCM). TCM is a multinational manufacturer, specialising in the production and supply of refuse sacks, bin liners, food bags, foilware and aprons. The bespoke programme we delivered was designed specifically to up-skill the production team responsible for training and development and improve the effectiveness of the training delivered to production staff.
Salmon Husbandry e-learning

We have been supporting Martyn Haines of Pisces Learning with the development of e-learning materials for Pure Salmon. We have now created a range of different titles covering fish anatomy and physiology and hatchery practice. The materials are being developed to support the development of husbandry staff on farms sited across the world.
Flyingfish Flying High
Quality assuring maritime training
Following on from the quality audit we implemented for Flyingfish earlier this year we have just completed two days of consultancy supporting Andy Hunt of Flyingfish to refine and further develop their quality assurance system. With the easing of Covid restrictions, I was able to get down to the Isle of Wight and see the fantastic facilities that Flyingfish work from which was a real bonus.
HACCP for non-food businesses
Another successful HACCP for Non-Food Business course delivered
We have just completed a two-day, remote, HACCP for Non-food Business course for Trans-Continental Marketing Limited. The programme was completed by eight of their technical and production staff using the Zoom platform.
As part of the training, the new HACCP team created a HACCP system to support their manufacturing processes in the UK. As part of the training, all the participants passed our final online assessment for HACCP developers.
Genetics
Four new e-learning programmes being created
Really excited today following an initial training session for the technical authors who are going to be creating the content for four new e-learning programmes for the East Genomic Laboratory Hub. We have been commissioned to develop four new topic areas following the success of the patient choice materials we created for the Hub in 2019/20. The subjects to be tackled in this round of developments will focus on areas such as genetic testing linked to breast cancer, prenatal and cardiac treatments.
The workshop today introduced the technical authors to some of the opportunities provided by e-learning and the processes that need to be followed to create effective storyboards. We also introduced the role of Google Docs as a dynamic storyboarding tool.
Bargemaster developments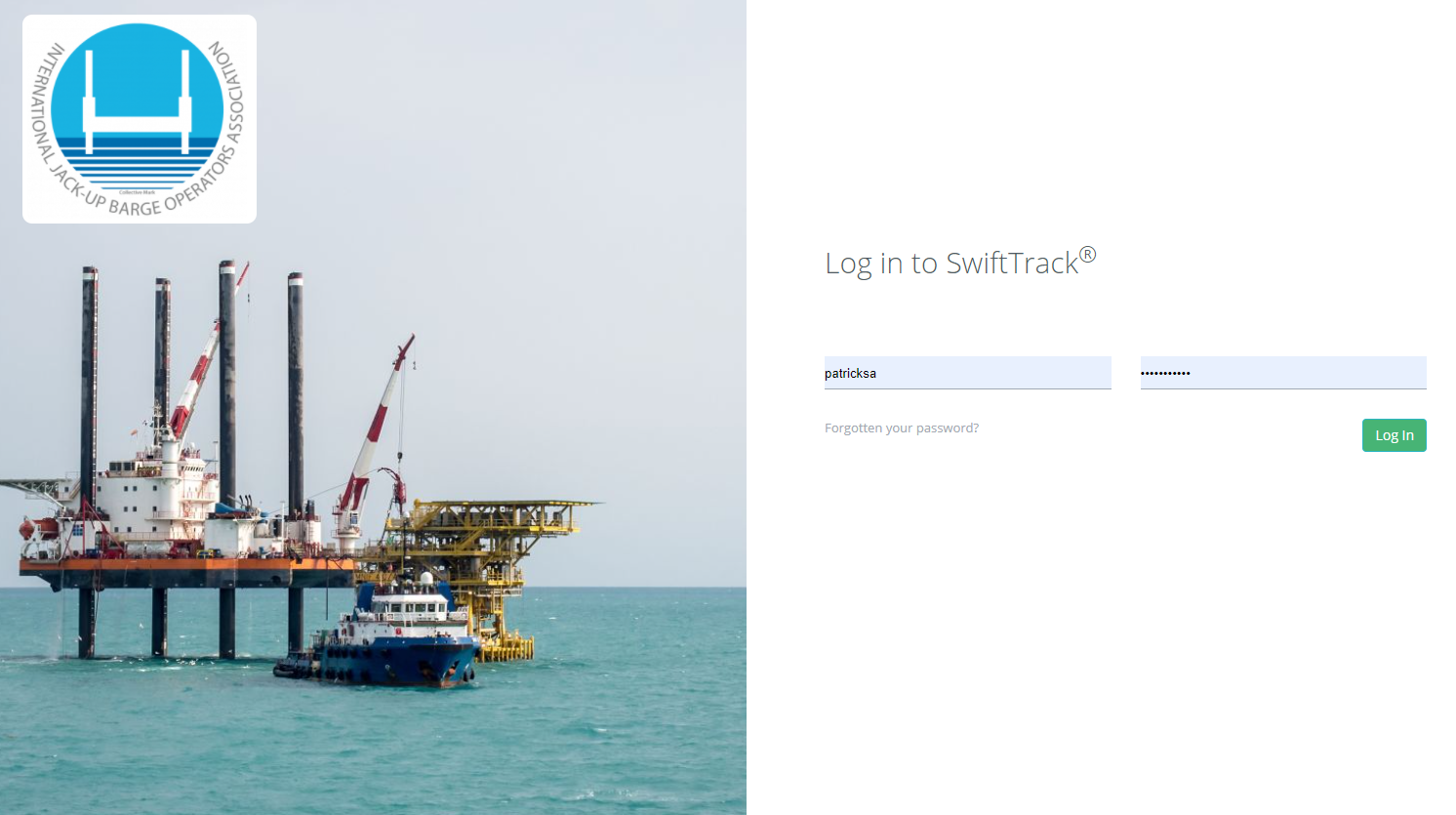 Exciting new SwiftTrack project with barge operator Red7 and the International Jack-up Barge Operators Association (IJUBOA) is nearing completion. We have adapted the SwiftTrack App so that Bargemasters can record details of project work and cpd to support them in their professional role. Work has involved creating a bespoke competency framework for Bargemasters.
Salmon Anatomy
The first of the e-learning materials looking at salmon anatomy and physiology that we have been working on over the last couple of months is now in a Beta form and out for review. The first topic we have addressed was the Gills. The resources that have been used to form this content have been sourced from a range of different sources including Pure Salmon, RI and the Fish Vet Group. More topics are under development so that learners will be able to develop a complete understanding of salmon anatomy and physiology.
Flying Fish - Quality Review
We have just been commissioned by Flying Fish Training, one of the UK's leading providers of training to the watersport, yachting and superyacht sectors, to deliver an external audit of their quality assurance systems and procedures.
Successful Trainer Training
We have just completed a series of Zoom-based trainer training workshops for BALI helping to approve a network of trainers ready for the launch of the newly developed ROLO Supervisor and Manager health, safety and environmental awareness training programmes for the Land-based sector. The training introduced the requirements of these blended training programmes, which have been designed so that they can be delivered either on-line or in a Covid-safe face-to-face classroom environment. BALI intends to officially launch these programmes in April this year.
Non-Food HACCP training via Zoom
In December we delivered a day one of our bespoke non-food Haccp developers course via Zoom for GAMA Healthcare Ltd. The workshop worked really well and demonstrated to me the potential of Zoom as a delivery tool. The delegates from GAMA have all gone away to develop draft HACCP plans ready for the follow-up training to be delivered in the New Year.
Fish farming e-learning commissioned
We have just been commissioned by Pure Salmon to create the first of a series of e-learning modules to support future staff development across the company's sites around the world. This first module deals with fish gills and forms part of a larger learning object looking at fish anatomy and physiology. It is great to be working again with technical specialist Martyn Haines of Pisces Learning on this development. The e-Learning is eventually to be hosted initially on our Learnonline site, but eventually, it will be hosted on the company's own LMS.
Successful on-line pilot
Earlier this month, working with Alan Stephens of Countryside Training we ran a pilot course delivering the new ROLO Health, Safety and Environmental Awareness course for managers in the land-based sector. We had originally designed the course to be delivered as a blend of e-learning and face-to-face training, but in response to COVID had to modify it so that it could be delivered via e-learning and Zoom. Six people undertook the three-day Zoom course having first completing the online course. All the participants made valuable contributions and helped to create a positive learning environment. The feedback received was very positive and overall we were impressed at how well everyone adapted and worked with the technology to form a really positive group of learners. We used activities based on breakout groups, online polls and individual work tasks to deliver the required outcomes of the course. Zoom worked well as a facilitation tool, helping to ensure that everyone was able to share and contribute to the experience. Everyone passed the Moodle-based on-line test at the end of the third day, which is another positive outcome.
New Moodle VLE website commissioned
We are pleased to be providing Countryside Training with a new Moodle-based VLE. Over the next few months, we will be working with Alan and Jackie at Countryside to create their new site using the 'adaptable' Moodle theme. We will also be helping them to develop some new blended learning courses to support the provision of the various Lantra training courses they deliver to the land-based sector. It is hoped that the written questioning papers will be replaced by on-line assessments.
Eating Disorder e-learning up-date

We are pleased to again be supporting the good work of the eating disorder charity Anorexia and Bulimia Care (ABC) as we help them to revise and update their e-learning materials. The revised materials designed to increase eating disorder awareness for those who have a disorder and those who support them such as parents, befrienders, doctors and nurses. These revised materials being created using Articulate to reflect their new house style. They are to be hosted online and will add to their suite of learning materials for health professionals at www.eatingdisorders-abc.org.uk.
IQA achievement at The Donkey Sanctuary
We have been supporting the development of Training Manager Lou Walder with her development as IQA at The Donkey Sanctuary over the last 18 months. In addition to her recently achieving her IQA qualification, her hard work has resulted in the Sanctuary gaining an effective system of quality assurance, that supports all aspects of staff training and development. Working with Lou and her team at the Sanctuary has been very rewarding.
Second Level 3 Certificate in Learning and Development completed at
The Donkey Sanctuary
The second member of The Donkey Sanctuary training team has just been signed off against this training certificate. Much of the assessment process was completed during the lockdown, so evidence of assessment practice was collected using Zoom. The SwiftTrack electronic portfolio software was used to collect and present both video and image-based evidence.
First Level 3 Certificate in Learning and Development completed at
The Donkey Sanctuary
We have been supporting the development of the training team at the Donkey Sanctuary Training team at Sidmouth over the last 12 months. We are pleased to announce that the first member of the team has now completed this competence-based award based on her role as staff trainer and assessor at The Donkey Sanctuary. The candidate presented the evidence required to achieve this award using our SwiftTrack electronic portfolio software.
New COVID-19 Compliant Training Being Delivered
All our courses are delivered in a bespoke format tailor-made to meet client needs and now also to comply with the ever-changing world of COVID-19. We are continuing to offer all our training courses in one of two ways.
On-site - We can deliver our training courses on-site if the facilities and on-site procedures available can allow for the maintenance of appropraite social distancing. To do this we would obviously need to agree on a protocol in advance of the training, specifying how we are going to conform with the current COVID-19 guidance. The number of participants will obviously depend on the available facilities and the social distancing that is achievable. We will modify our approach to ensure participant involvement as far as is reasonably practical.
Remote Training - We can deliver all our training courses remotely via the Net. The courses would be restructured to ensure full participation of all and would be formed of a series of on-line inputs delivered via Zoom and off-line activities that participants would be required to complete. Again to implement this approach we will finalise the details in advance to ensure the needs of participants can be met.
Phone us to find out more about how we can develop your staff in our COVID world. 01379 676545 / 07552021021.
New Contract Awarded
February 2020
RI is excited to be working with Camstar Herbs Ltd to redevelop their warehouse standard operating procedures being used to support the up-skilling of their warehouse team. Camstar Herbs Ltd are producers and importers of dried herbs, spices, vegetables and fruit.
New Course Launched
Patient Choice: Discussing Whole Genome Sequencing with Patients
January 2020
We have just completed the development of this e-learning module for the East Midlands and East of England Genomic Laboratory Hub. The HTML5 Scorm compliant course, hosted on Cambridge University Health Partnership (CUHP) and Addenbrookes Postgraduate Medical Centre (PGMC) Moodle site, supports the implementation of the patient choice consent framework for whole-genome sequencing in the NHS Genomic Medicine Service, focussing on discussions with patients and the legalities of consent in the context of testing for rare diseases and cancer.
New Moodle Site Delivered
July 2019
We have just handed over the latest VLE site to Red Ensign Maritime Training. The site has been created using Moodle. This is the first time have created the user interface using the Snap theme. Snap has improved the design options available in Moodle, facilitating many more development options and improving site usability.
RE intend to use their new Moodle VLE to support the delivery of all their existing maritime training courses.
BALI Contract Awarded
June 2019
We are pleased to announce that we have just been awarded a contract to work with BALI over the next six months to create is a set of blended training and assessment resources that will support the delivery of two new BALI training courses. One to support the development of site supervisors and the other to support the development of site managers.
We are looking forward to working with Wayne Grills and the BALI project team.
SwiftTrack Implementation
Had a successful day this week helping Alan Stephens of Countryside Training & Tree Management Ltd to complete a chainsaw crosscutting assessment using the SwiftTrack App. He was able to collect evidence using both the video and voice typing function. He recorded and stored the required evidence on his phone while working in a remote location. SwiftTrack then automatically synced to the cloud once Alan was back in the Countryside training centre, near Stafford.
Offshore Hazard Awareness
We have just completed the development of this hazard awareness elearning module for Kingfisher. The module introduces learners to the activities associated with the oil, gas, renewables and cable offshore sectors. It focuses in particular on the various offshore structures that are installed and introduces the hazards that these structures present to commercial fishing activity.
The materials are being hosted on Seafish's virtual learning environment for fishermen. The new materials the latest addition to the Introduction to the commercial fishing course, an induction programme for new entrants to the fishing industry. The course itself is a blended learning solution combining the elearning found on Seafish online with a three week of face-to-face teaching experience.
SwiftTrack Launched
Competence assessment and recording made easy!
Over the last couple of years, RI has helped create SwiftTrack. SwiftTrack is a dynamic cloud-based system for recording and storing evidence of competence. This web-based tool SwiftTrack enables dynamic evidence collection and recording against established assessment criteria. It gives organisations the ability to easily track and monitor competence and performance standards. The SwiftTrack approach is very intuitive, allowing easy access to evidence for the monitoring, evidencing and verification of performance.
SwiftTrack is a fully customisable system that has been developed to work in any industry context and any working environment. It is a totally flexible system which can be adapted to suit a range of different requirements and needs. It is easily adaptable to the exact needs of any organisation. Furthermore, the indicators underpinning competency and compliance can be quickly and easily added to the system using a simple text editor.
Swifttrack facilitates the collection and assessment of evidence, negating the need to use clipboards and pens, and the storage of data on spreadsheets. The system allows evidence to be added as text and or media. Linking to mobile devices allows the addition of text, image, audio and video-based resources. It is simplicity itself, allowing data to be recorded and linked directly to the specified assessment criteria.
The system can be used in a range of different contexts:
By learners working towards achieving given targets and qualifications, who are required to collect and store evidence of their own competence.
By assessors who are expected to collect and record evidence of competence as demonstrated by others.
By auditors who need to collect and store evidence to demonstrate compliance for team and individuals.
The SwiftTrack is inherently simple and easy to use linking directly to any internet enables device, SwiftTrack brings all the power, functionality, accuracy and time-saving benefits expected from a cutting-edge, cloud-based app. Contact us to arrange a demonstration.
Save
Exciting new SwiftTrack project with barge operator #Red7 and the International Jack-up Barge Operators Association (#IJUBOA) is nearing completion. We have adapted the SwiftTrack App so that Bargemasters can record details of #project work and #cpd to support them in their professional role. Work has involved creating a bespoke competency framework for Bargemasters.